Services
A-Dependable Drug Testing offer a variety of services.
We offer in-office collections which include Dot, Non-Dot urine collections, Breath Alcohol Testing (BAT), instant testing, hair collections, MEQ, and Respirator Fit Testing. We also offer physicals that are provided by our local doctors. We offer a mobile unit at no charge to come to your location. We come to you to save you from down time at your work place, because we know that time is money. A-Dependable is a 24/7 service company. You call and we respond no matter what time of day or night and where we have to respond to.
COVID-19
Now offering COVID-19 Instant Antigen Testing. Please contact the clinic for more information.
Mobile Unit

Our Mobile Unit provides privacy for on-site testing and is fully equipped with 3 separate rooms to perform Drug and Alcohol Testing on at least 35 Donors per hour. These additional tests can be performed upon request FIT Testing and Hair Collections. The Mobile Unit comes equipped with water, a/c, heat, and its own power supply. Each room has running water to wash hands. Commode system has blue die automatically in the lines. Commode flushing is controlled by Tech outside of the restroom and cannot be flushed by the Donor.

These units meet and exceed all DOT Requirements for Drug and Alcohol Testing.


Mobile Unit Floor Plan (click to enlarge)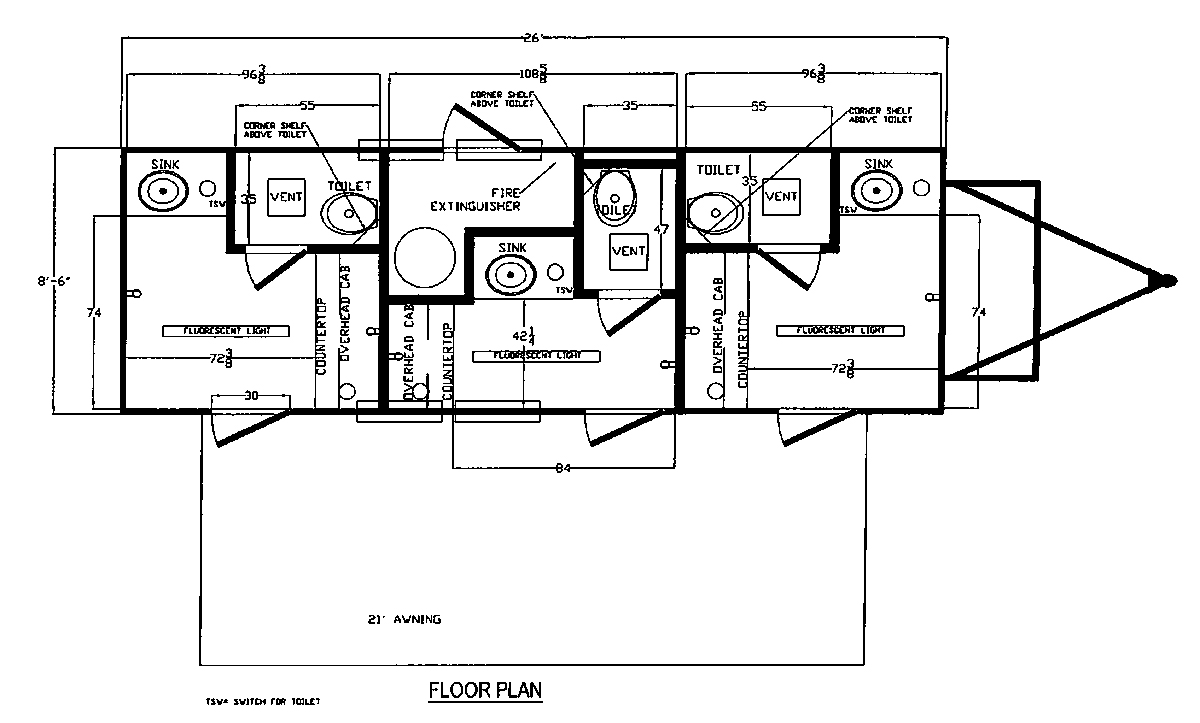 Services offered
All A-Dependable locations are E-Screen preferred.
All Locations offer Form Fox.